Samsung 60cm Stainless Steel Freestanding Dishwasher DW60M6055FS
$899.00
Out of stock
Notify me when back in stock
Description
Hygienic rinsing to help inhibit bacteria
Sanitise function
To help get everything hygienically clean, the Sanitise function can be activated within certain programs. It extends the final rinse and increases the water temperature to 70˚C, which enables deeper cleaning and helps kill off certain bacteria and germs. So your dishes, cutlery and cooking utensils are safe to use the next time.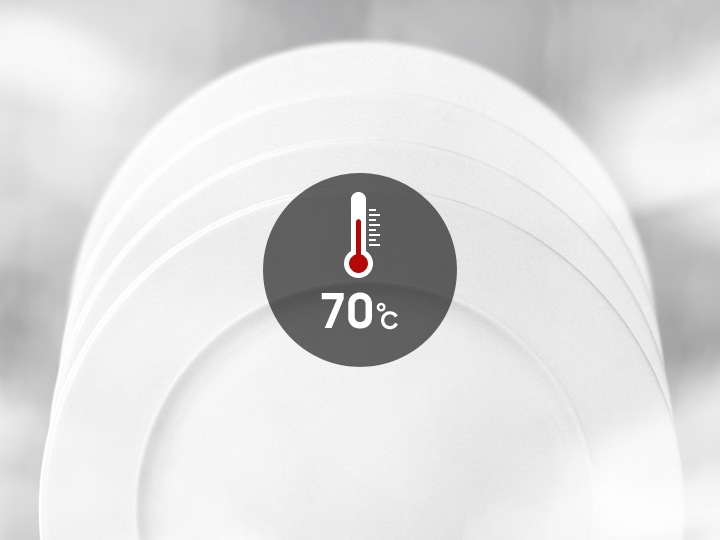 Easily fits taller and wider dishes
Flexible third rack
The flexible interior space is height adjustable so the upper rack can be quickly raised up or down by an extra 5 cm with a simple touch of a trigger inside. By creating more space in the lower rack you can fit in various sizes and shapes of dishes, including tall pots, wide platters and oversized plates.
Helps save energy and time on small loads
Half load setting
Gone are the days of waiting for the dishwasher to be full. The Half Load setting gives you much greater flexibility as it allows you to fill and clean items in the bottom zone only. So you can save time and energy by running smaller loads and enjoy the convenience of having clean dishes at anytime.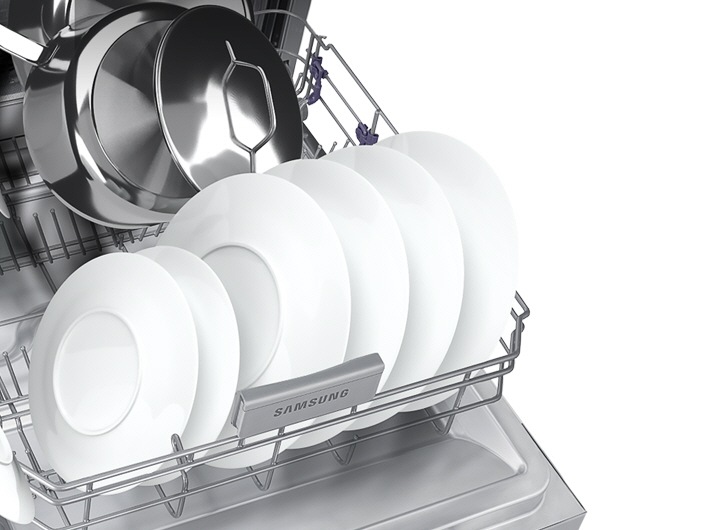 Save time without compromise
Express 60-mins wash
The 60 mins Express Wash option gets your dishes clean and dry fast. It's ideal for smaller loads that don't need really intensive cleaning, as it will put them through a complete washing and drying cycle within just 60 min.
Monitor cycle status at a glance
Wide LED Display
Enjoy a simpler and more intuitive way to clean your dishes with a large and wide LED display that is easy to read. You can quickly check the status, settings, remaining time and cycle progress at a glance, even from a distance, making to easy to effortlessly monitor and control the washing performance.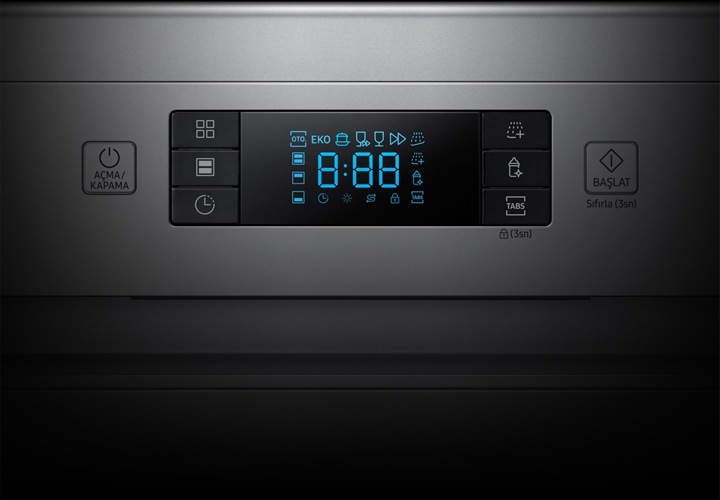 Only logged in customers who have purchased this product may leave a review.
Related products
Sale!

Fisher & Paykel 60cm Built Under Dishwasher – Black Model DW60UC6B

$

1,399.00

Sale!

BEKO 16 PLACE SETTING FREESTANDING DISHWASHER WITH AUTODOSING STAINLESS STEEL BDF1640AX

$

1,199.00

Sale!

LG QuadWash Matte Black TrueSteam Dishwasher XD3A25MB

Brand New

$

1,799.00

Sale!

Hisense HSCM15FS 15-Place Setting Freestanding Dishwasher (Stainless Steel)

$

1,100.00

Sale!

BOSCH SERIES 6 BUILT-UNDER DISHWASHER 60 CM BLACK INOX SMP66MX05A

Factory Seconds

$

1,799.00

Sale!

Fisher & Paykel Double DishDrawer Dishwasher DD60DDFX9

Brand New

$

2,499.00

Sale!

FISHER & PAYKEL INTEGRATED DISHWASHER DW60U2I1

Carton Damaged

$

1,699.00

Sale!

Hisense 60cm Freestanding Dishwasher Black Steel HSGA16FB

Brand New

$

1,299.00